#WeAreSWISS
"Go Switzerland", "We are the world champions" or simply "Good luck!". Hundereds of personal support messages have been collected and delivered to Switzerlands national football team - while they were boarding the plane to Russia.
The Social Hub: a place for support
Wheather the messages were tweeted using the Hashtag #WeAreSWISS, published as a comment on Facebook or submitted via an uploader: on the swiss.com/WeAreSWISS microsite they all came together again. Within a short time, the social hub turned into a support hub for the Switzerland national football team.
A take-off full of surprises
But the fan support messages did not remain digital, they accompanied the Swiss team to Russia - literally.

A big surprise was waiting for the players during boarding: they went past a wall full of love messages from their fans, into the team airline, onto their own seat which also had been decorated with a personal message of support. What better way to boost the spirits of the team?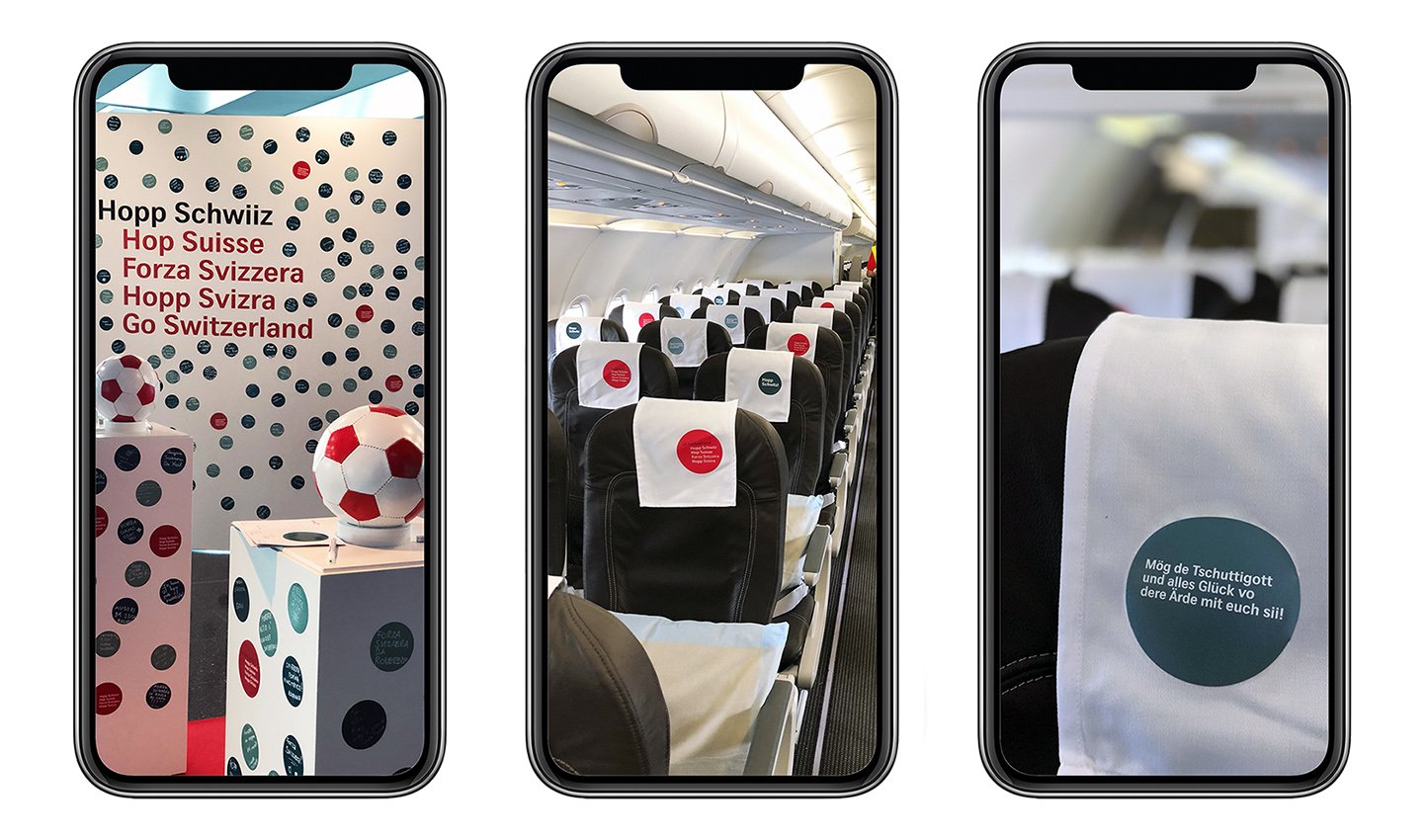 Comments: a new contentfry feature
For the #WeAreSWISS campaign, contentfry deployed a new feature for the first time. It is now possible to collect individual comments from a Facebook post. A great new feature for contests and engagement campaigns.
Platform: swiss.com/WeAreSWISS
Client: Swiss International Air Lines
Agency: SMLY
Solution: API Advanced Solutions